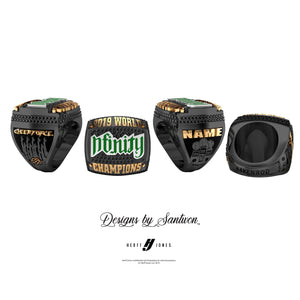 CheerForce Nfinity - 2019 Worlds
This World Championship is #4kenrod. A sleek black finish and gold letter that is fit for a world champ. The right side is personalized with your name. Inside engraving allowed.
Select from two style sizes - 3X and 5X.
The ring will ship directly to the individual.
*The 3X may deviate slightly from the design and stone count will differ.*