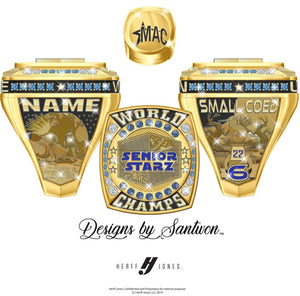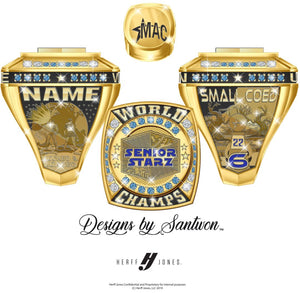 Mac's All-Star Cheer Senior Starz - 2022 Cheer Worlds
This ring is crafted in a gold-tone, non precious jeweler's alloy. The strength of the metal allows for durability and long-lasting wear. Personalization is allowed on the left side. 
Orders take approximately 14-16 weeks to produce from group order submission date. Note - certain features may require additional production time.
Stone color may vary in finished product.
Select from two style sizes - 3X and 5X
Rings will ship directly to the gym.