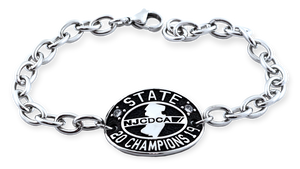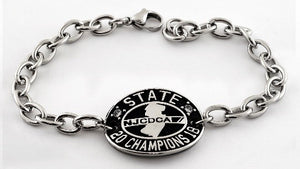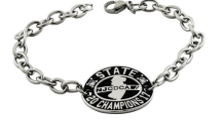 Regular price
$14.99
Sale price
$35.00
This bracelet is crafted in a silver-tone, non-precious jeweler's alloy. The strength of the metal allows for durability and long-lasting wear.
Orders take approximately one to two weeks to ship & deliver from order submission date.
Herff Jones
is the exclusive provider for NJCDCA Competition Jewelry, the only jewelry that will carry the official championship logo.