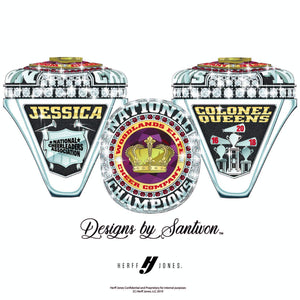 Woodlands Elite Colonel Queens - 2020 NCA ASN
This custom "Designs by Santwon" NCA championship ring features a silver finish two toned with gold plating. Team name and three NCA trophies are on the right side. Left side is personalized with your name. Inside engraving allowed.
Ring will ship directly to the individual.