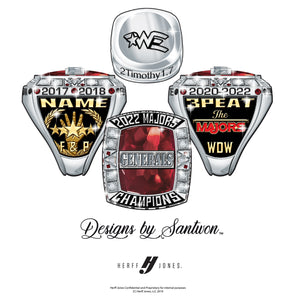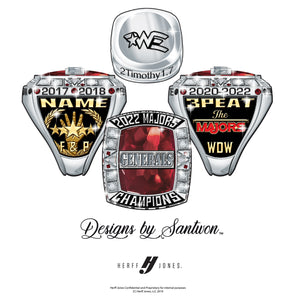 Woodlands Elite Generals - 2022 The Majors
This ring is crafted in a silver-tone, non precious jeweler's alloy. The strength of the metal allows for durability and long - lasting wear.  Personalization is allowed on the right side of the ring.
Select from two style sizes - 3X or 5X.
Ring will ship directly to the gym.